QIDI TECH i Box Mono 3D Resin Printer
Regular price

Sale price

$499.00
Product Details
About this item:

【Large size resin 3D printer】 Enlightening Technology new resin developed 3D printer I box 8.9 Mono. Structure volume: 192mm(L)*120mm(W)*200mm(H).

【Industrial Design】 i Box Mono adopts aluminum CNC technology inside. Tensile structure adopts double, guide rail center adopts industrial roll ball screw, Z axis precise bearing structure 0.00125mm.

【Light source scheme】 I8.9 single matrix light source combination, 40 UV LED lamp source combination box, light synchronization, accurate and accurate. More intuitive the latest red rabbit software, more intelligent, easier to use the latest format files, instant speed greatly improved.

【8.9-inch 4K screen】 i Box 8.9 mono focusing screen, more accurate light output and better measurement. 8.9 inch 4K screen, good stability, long life.

【Resin Bucket】The newly developed aluminum cast plastic has been optimized to match the latest generation of FEP films. The problem of excessive tension and frequent damage of FEP film in large-size model printing is improved. The redesigned structure ensures the service life of the FEP film.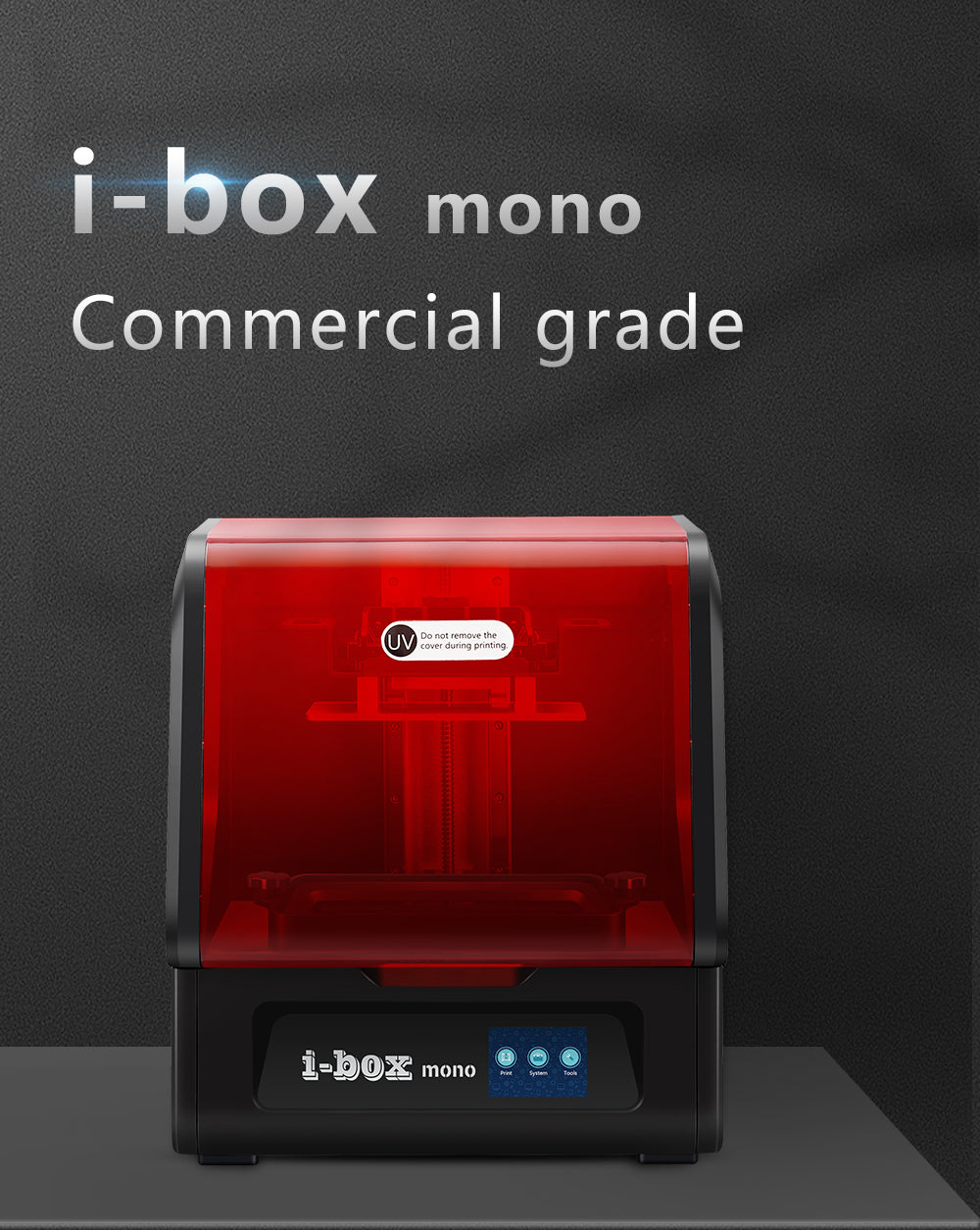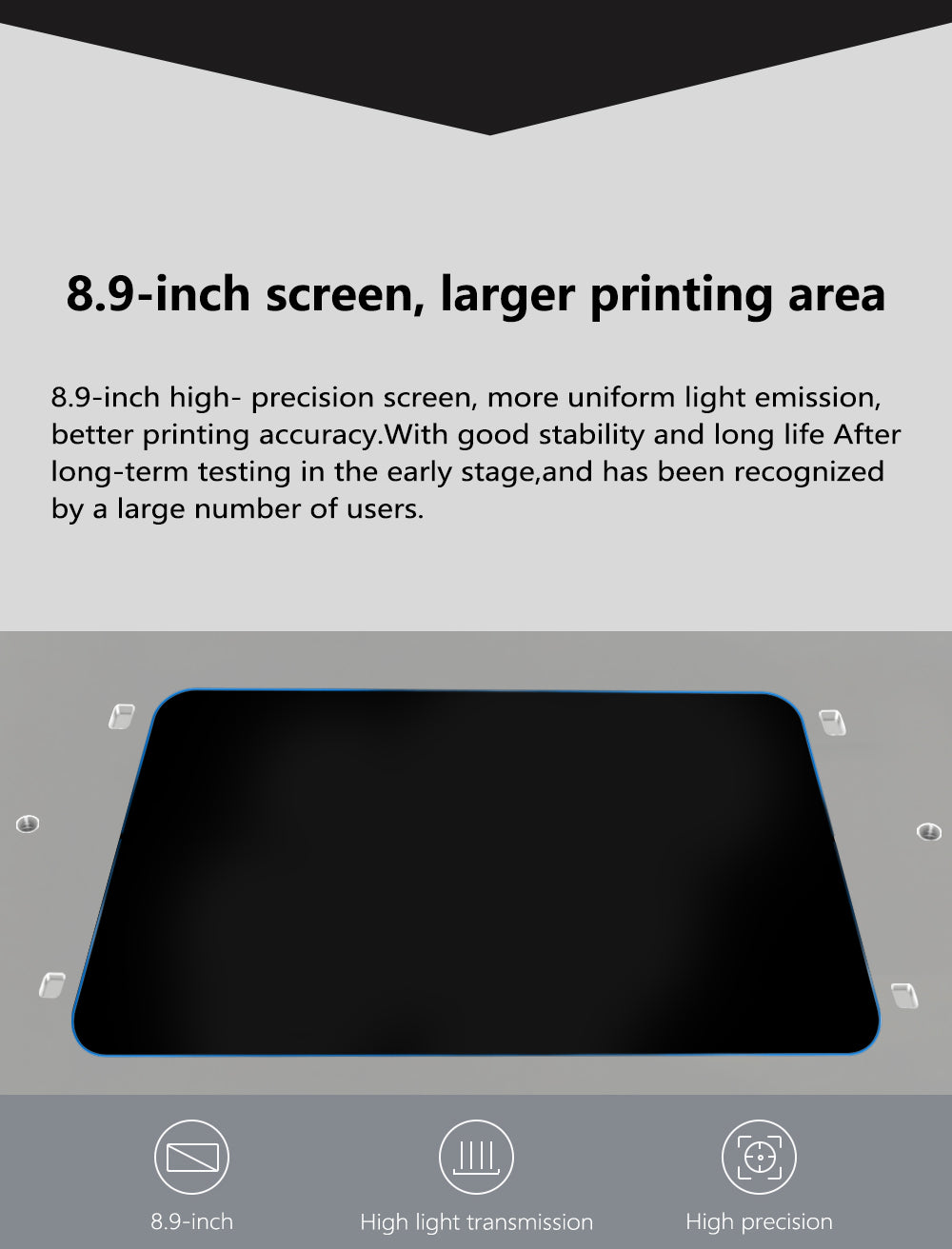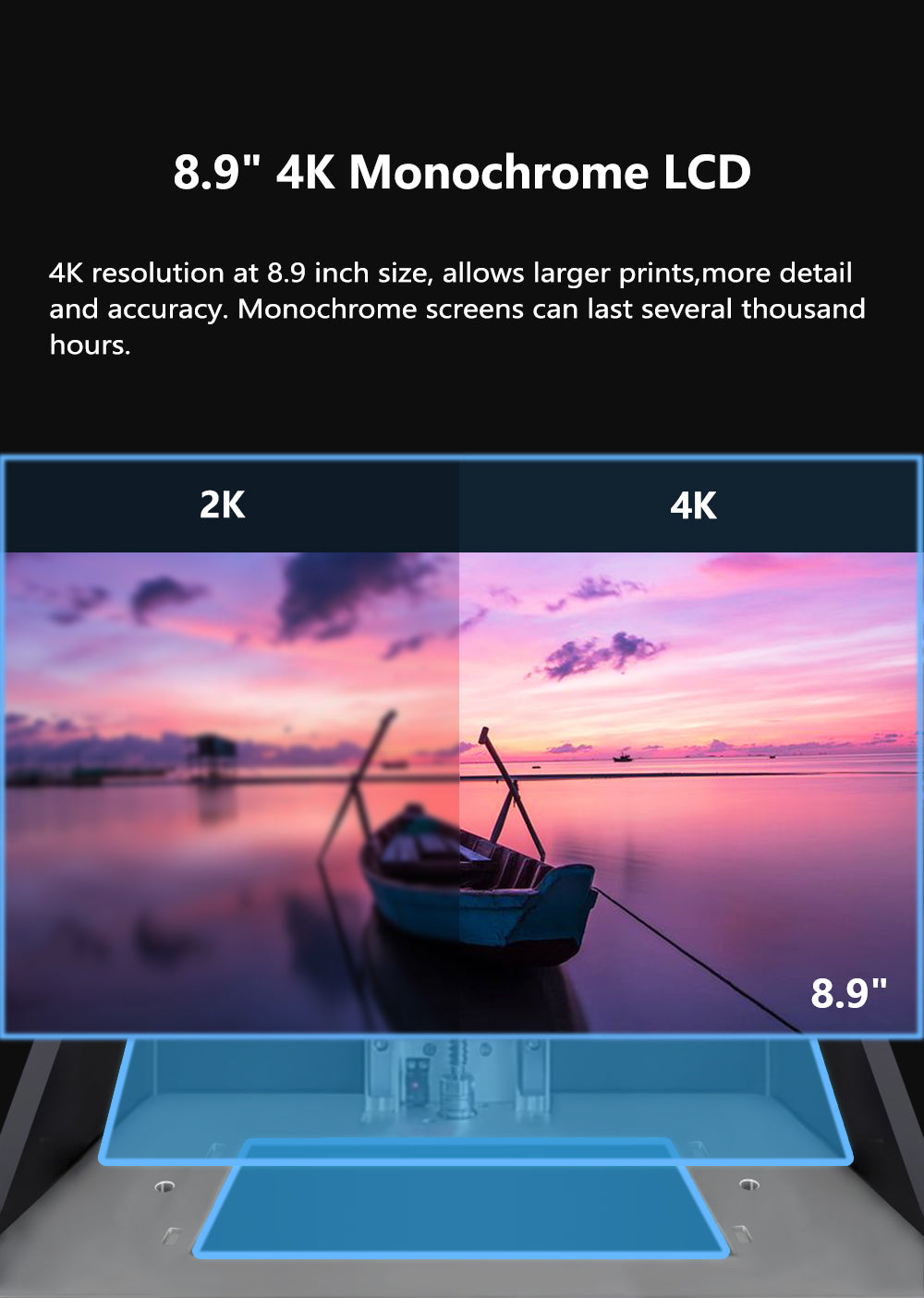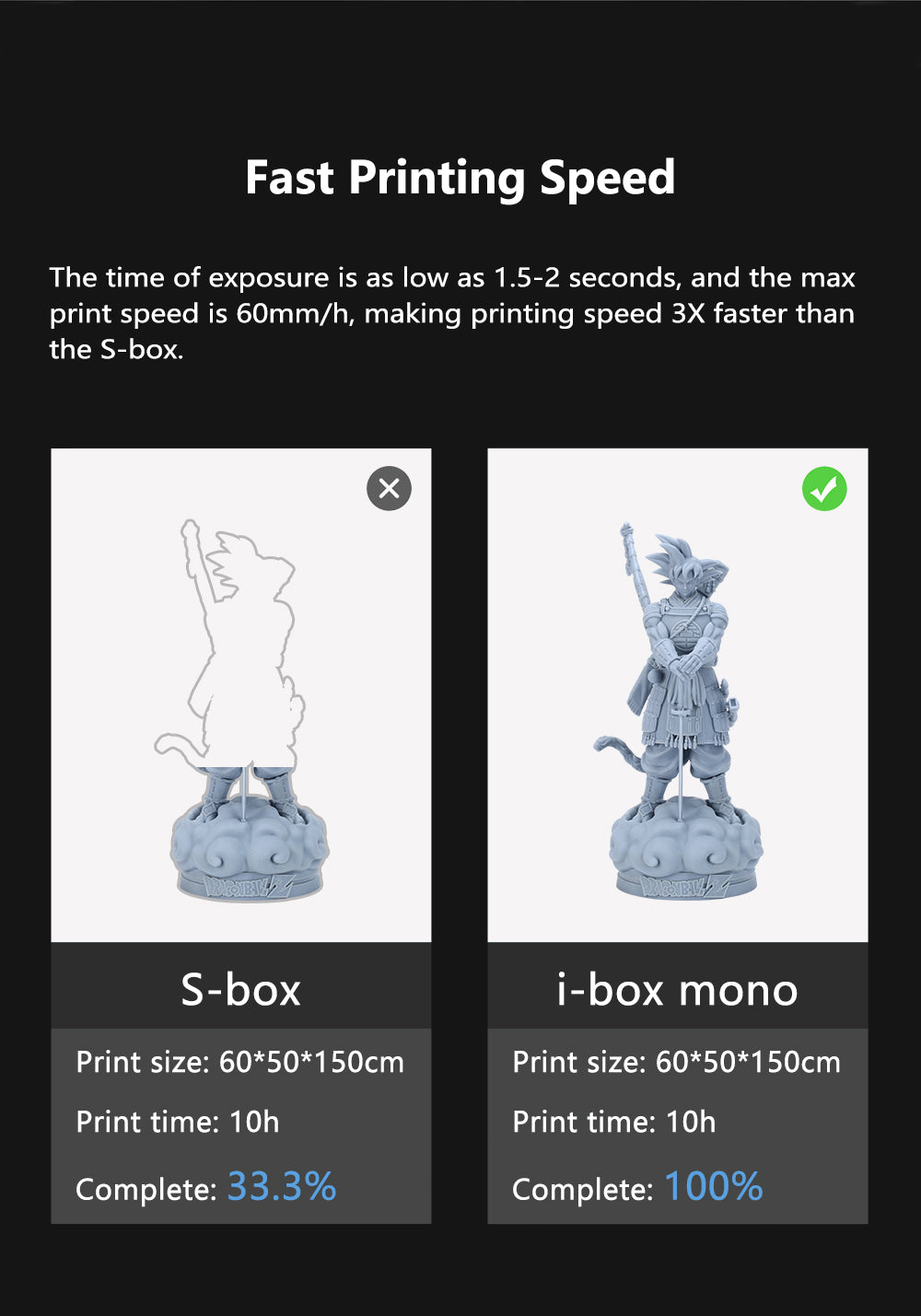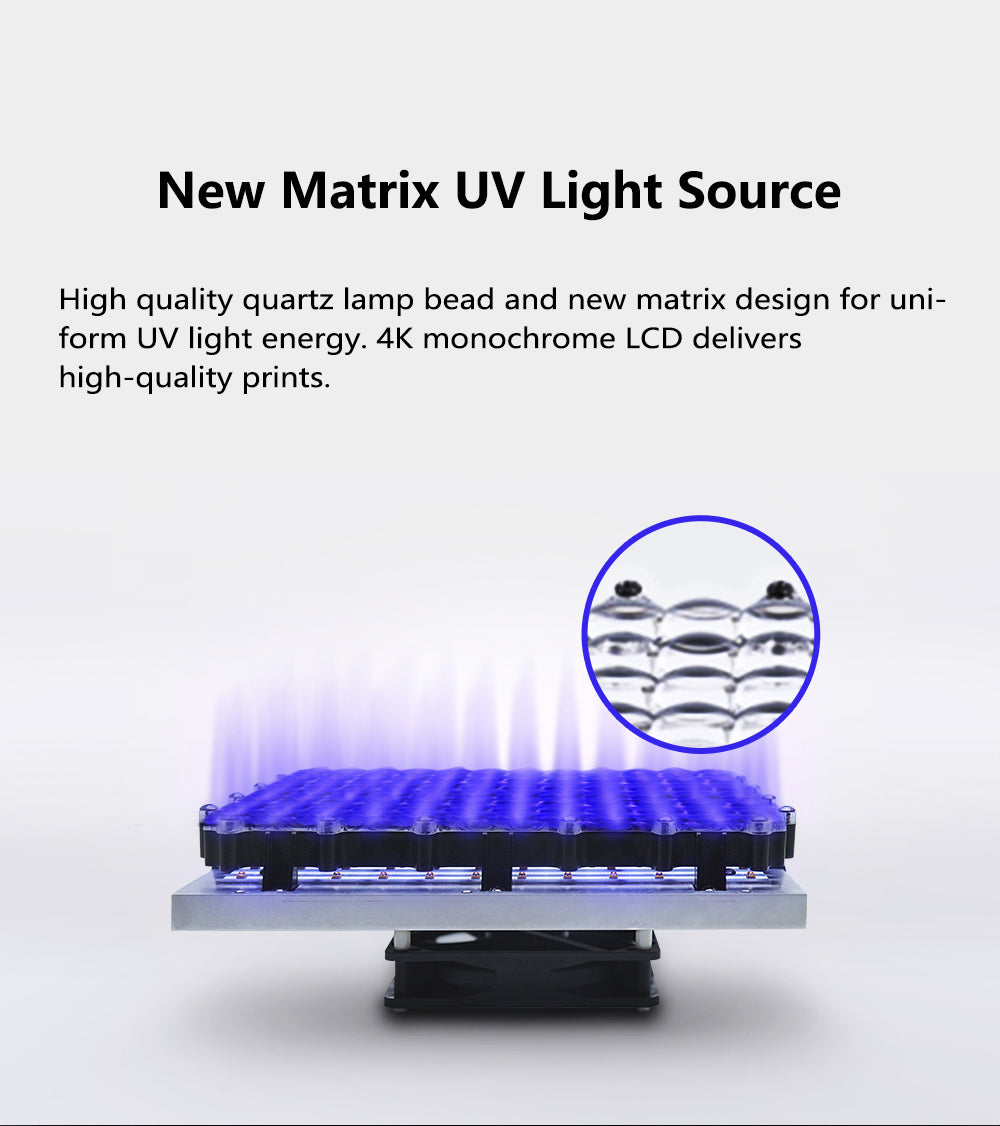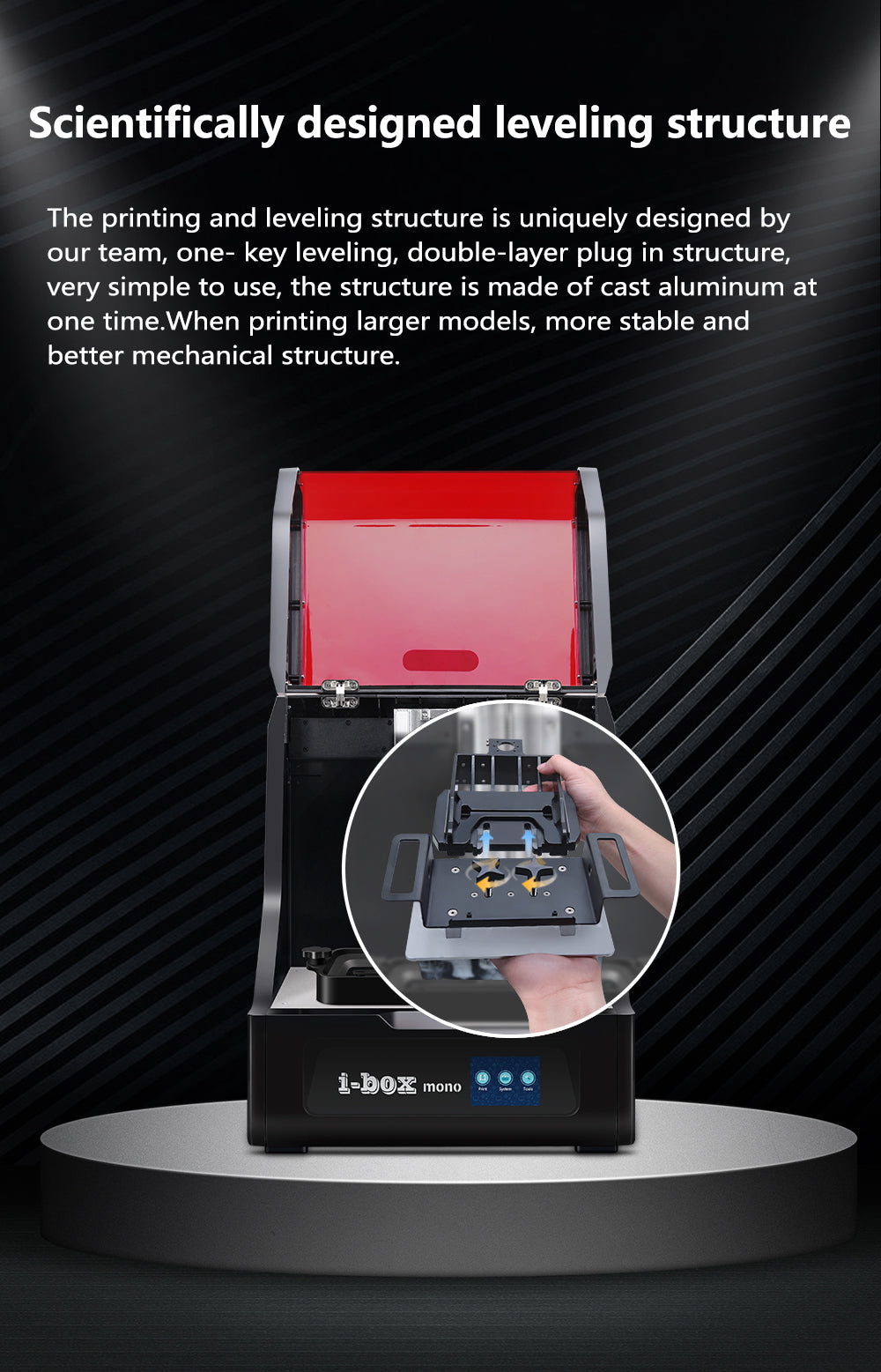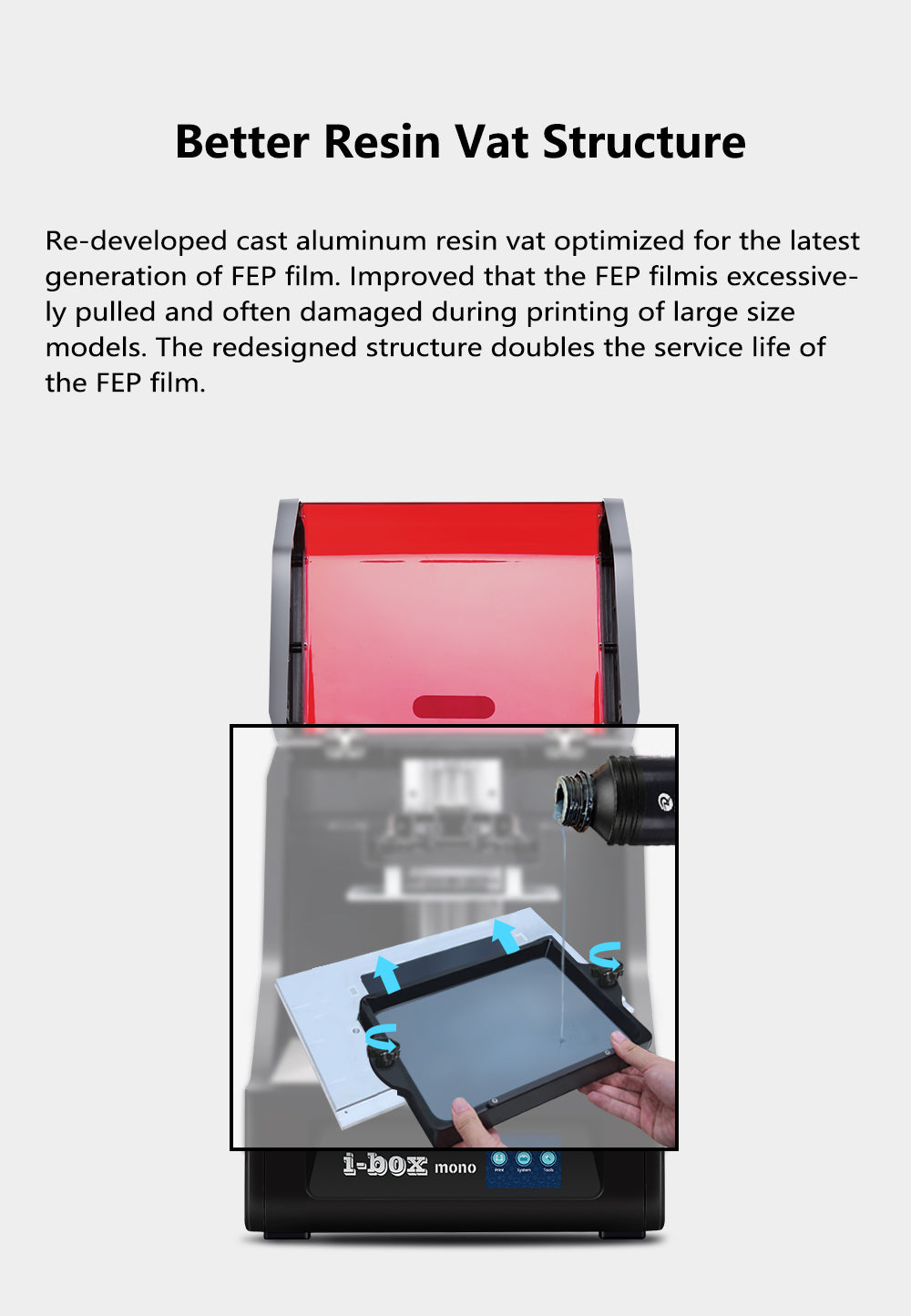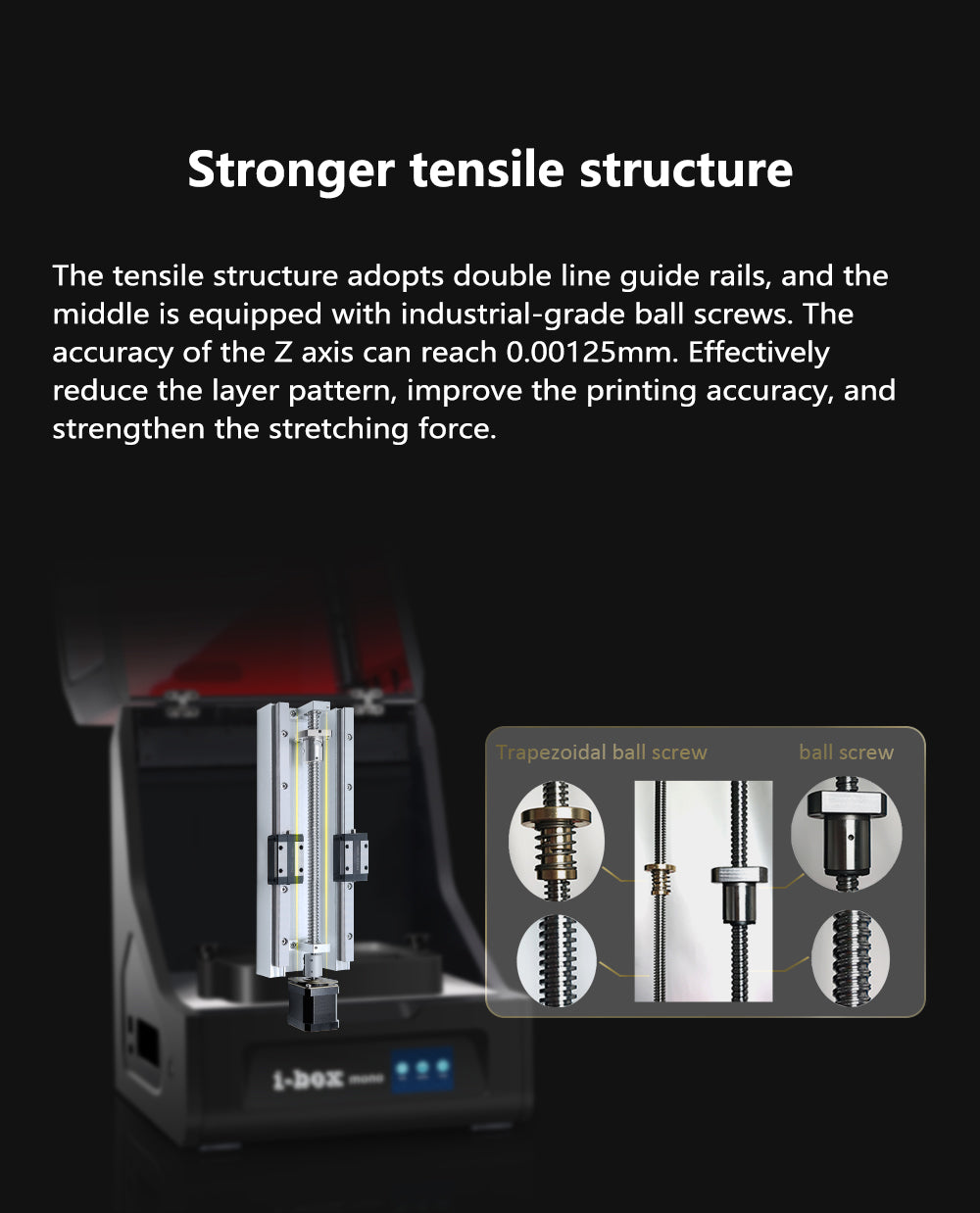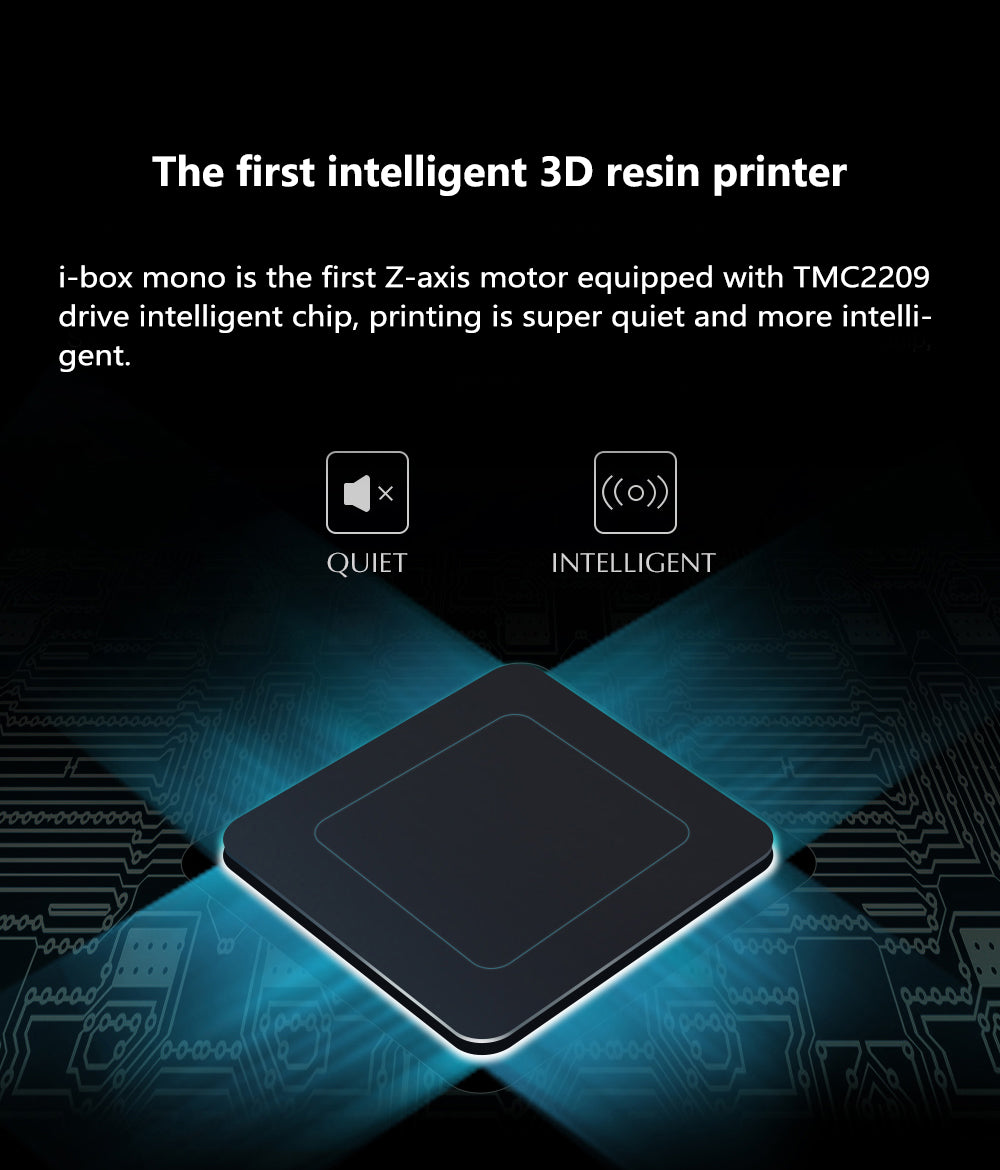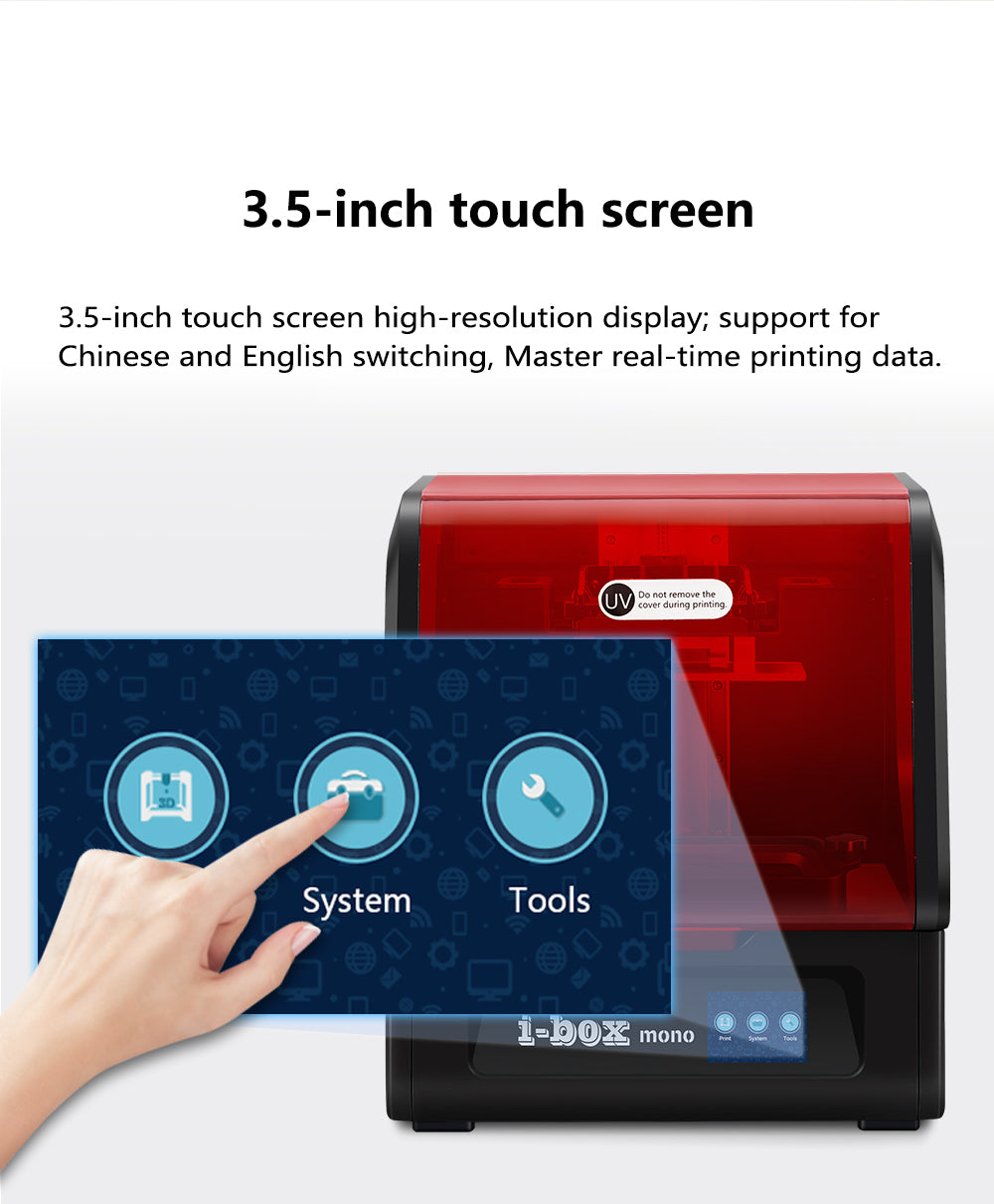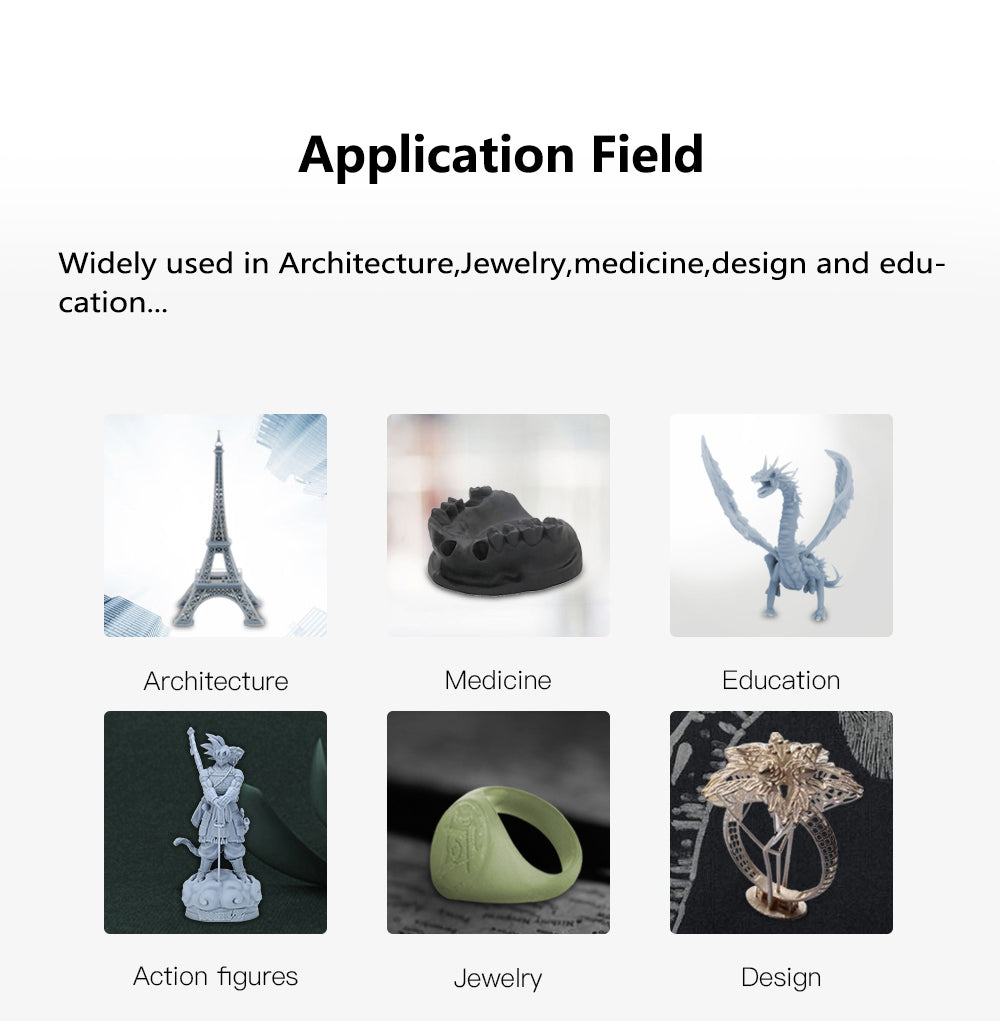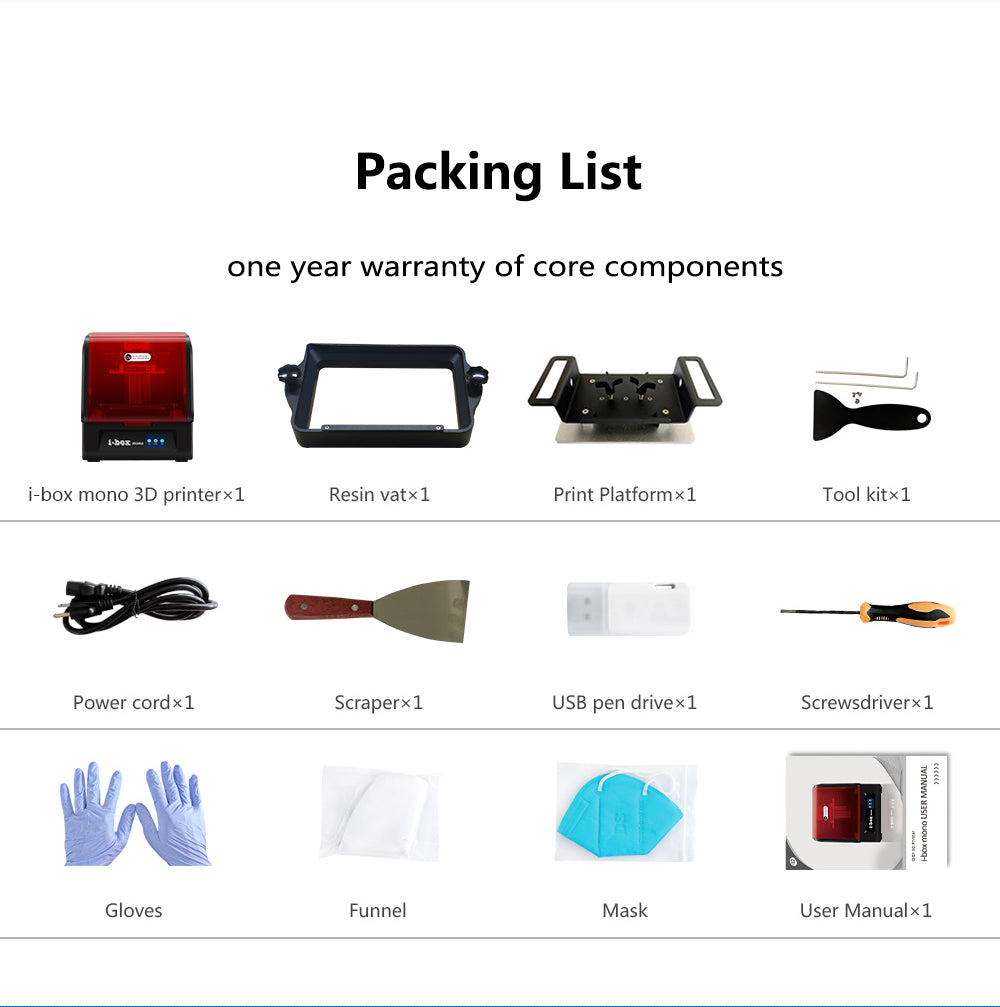 Customer Service

For any questions/problems of your printers or related parts, please contact us at the corresponding email with your order number.

X-CF Pro: may@qd3dprinter.com
I-Fast: Afast@qd3dprinter.com
X-Max: linda@qd3dprinter.com
X-Plus: linda@qd3dprinter.com
I-Mate: mateb@qd3dprinter.com
I-Mates: mateb@qd3dprinter.com
X-Pro: judy@qd3dprinter.com
S-Box: boxa@qd3dprinter.com
I-Box: boxa@qd3dprinter.com